Chisel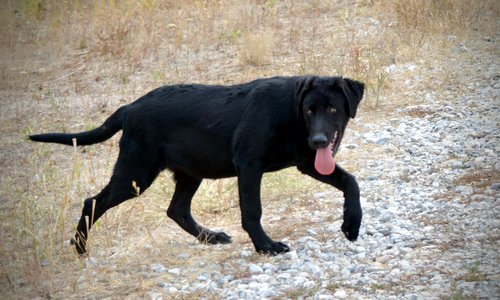 Chisel
| | |
| --- | --- |
| Registration Number: | BO1001-3 |
| Registry: | IADR |
| Call Name: | Chisel |
| Registrated Name: | Vallecito's Chisel |
| Titles: | |
| Breeder: | DireWolf Dogs of Vallecito |
| Breed: | American Dirus |
| Filial Number: | F1 |
| Birth Date: | March 6, 2023 |
| Sex: | Male |
| Collar Color: | Blue |
| Sire: | Bally |
| Dam: | Black Opal |
| Litter: | The Miners Litter |
| DNA Record: | |
| | Call Name | Registered Name | Registration # | Birth Date | Sex | Sire | Dam | Breed | Filial # |
| --- | --- | --- | --- | --- | --- | --- | --- | --- | --- |
| | Call Name | Registered Name | Registration # | Birth Date | Sex | Sire | Dam | Breed | Filial # |
| --- | --- | --- | --- | --- | --- | --- | --- | --- | --- |
| View | Baltic (Christina G.) | Vallecito's Baltic Gold | BO1001-4 | 2023-Mar-06 | Female | Bally | Black Opal | American Dirus | F1 |
| View | Canary (Shirley G.) | Vallecito's Charming Yellow Canary | BO1001-5 | 2023-Mar-06 | Female | Bally | Black Opal | American Dirus | F1 |
| View | Cobalt (Laura and Fred) | Vallecito's Cobalt | BO1001-7 | 2023-Mar-06 | Female | Bally | Black Opal | American Dirus | F1 |
| View | Dozer (Shirah) | Vallecito's Dozer | BO1001-1 | 2023-Mar-06 | Male | Bally | Black Opal | American Dirus | F1 |
| View | Excavator (Lori S.) | Vallecito's Excavator | BO1001-6 | 2023-Mar-06 | Male | Bally | Black Opal | American Dirus | F1 |
| View | Galena | Vallecito's Galena | BO1001-8 | 2023-Mar-06 | Female | Bally | Black Opal | American Dirus | F1 |
| View | Rush | Vallecito's Gold Rush | BO1001-2 | 2023-Mar-06 | Female | Bally | Black Opal | American Dirus | F1 |
This puppy is health and vibrant. He is robust and large with a thick build, not scrawny or weak in stature. This puppy is mobile and gets around with ease. He appears to be in excellent health at this time.
General Behavioral Notes:
This puppy seemed to ponder and think. He is quiet much of the time, even when his siblings are crying for their mommy. This puppy is not overly excitable and doesn't make a fuss over things as much as his siblings do.
Temperament Test #2:
This puppy was sitting at the time of the rough pet. He remained sitting. He was still and quiet without being stiff. This puppy was completely relaxed and quiet during the list. This puppy was completely relaxed during the turn. He did yawn once, but no noises. This puppy noticed the handler when turned back over. It was almost as if he flinched when he realized it was a person holding him. He then became rigid in his movements and yawned several times. He was quiet throughout. His head was stiff when touched on the head in this strange environment next to the handler's body. While he was stiff and turned his head to the side when pet, his eyes were open and the rest of his body was loose. This puppy walked back over to the handler when placed into the den away from his siblings. He sniffed the handler's feet before returning to the puppy pile.
This puppy receives a score of 8 for this temperament test.
Temperament Test #1:
This puppy came into the world head first with his sack intact. When he arrived, he moved immediately to the milk bar and began eating. This puppy did not move when touched, but did grunt slightly. This puppy wiggled slightly when lifted, but was still and quiet on the scale. This puppy was loose, still, and quiet when turned. This puppy moved forward in a robust way when set back down into the den slightly away from mom. He did not make any noise.
This puppy receives a score of 8.5 for this temperament test.
General Appearance Notes:
This puppy is jet black and giant in size. He has a thicker, longer coat type than some of the other puppies. This puppy has a narrow head shape with a thinner overall build. He will likely be tall, but not bulky or muscular. or excessively heavy in weight. This puppy has a spotted tongue.
Birth Notes:
The third puppy born at 7:00 pm is a large solid black male with a long body weighing 1 lbs 5 oz. He is strong and healthy, moving about with ease. He went right to the milk bar seconds after being born… as if he knew exactly what it was. An indication of a powerful instinctual intelligence and keen spacial awareness. (blue)