Black Opal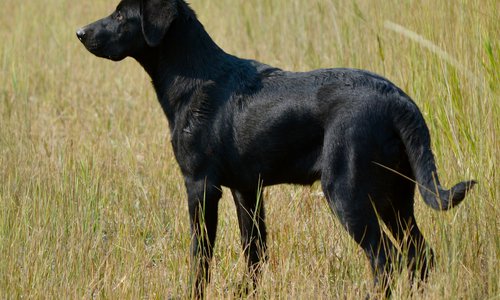 Black Opal
For Sale - $800.00
Please contact us directly by email if you are interested in learning more about Black Opal.
jennifer@direwolfproject.com
| | |
| --- | --- |
| Registration Number: | N/A |
| Registry: | N/A |
| Call Name: | Black Opal |
| Registrated Name: | Black Opal |
| Titles: | |
| Breeder: | Douglas Walter |
| Breed: | Labrador/German Shepherd Dog |
| Filial Number: | Crossbreed |
| Birth Date: | April 19, 2022 |
| Sex: | Female |
| Sire: | Tucker |
| Dam: | Daisy |
| DNA Record: | View DNA Record |
| | Call Name | Registered Name | Registration # | Birth Date | Sex | Sire | Dam | Breed | Filial # |
| --- | --- | --- | --- | --- | --- | --- | --- | --- | --- |
| View | Galena | Vallecito's Galena | BO1001-8 | 2023-Mar-06 | Female | Bally | Black Opal | American Dirus | F1 |
| View | Cobalt (Laura and Fred) | Vallecito's Cobalt | BO1001-7 | 2023-Mar-06 | Female | Bally | Black Opal | American Dirus | F1 |
| View | Chisel | Vallecito's Chisel | BO1001-3 | 2023-Mar-06 | Male | Bally | Black Opal | American Dirus | F1 |
| View | Baltic (Christina G.) | Vallecito's Baltic Gold | BO1001-4 | 2023-Mar-06 | Female | Bally | Black Opal | American Dirus | F1 |
| View | Dozer (Shirah) | Vallecito's Dozer | BO1001-1 | 2023-Mar-06 | Male | Bally | Black Opal | American Dirus | F1 |
| View | Excavator (Lori S.) | Vallecito's Excavator | BO1001-6 | 2023-Mar-06 | Male | Bally | Black Opal | American Dirus | F1 |
| View | Canary (Shirley G.) | Vallecito's Charming Yellow Canary | BO1001-5 | 2023-Mar-06 | Female | Bally | Black Opal | American Dirus | F1 |
| | Call Name | Registered Name | Registration # | Birth Date | Sex | Sire | Dam | Breed | Filial # |
| --- | --- | --- | --- | --- | --- | --- | --- | --- | --- |
Black Opal is extremely healthy. She has not had any tremors, seizures, weakness in the legs or feet, limping, panosteitis symptoms, issues with her eyes or ears, excessive scratching or other allergy symptoms, soft stools, etc. She runs, jumps, lopes, lies down, etc without any difficulty. She has never showed signs of pain or any symptoms of illness at any time. She is extremely healthy and vibrant. Opal has been DNA tested clear for all genetic canine diseases with 1% inbreeding and high immune diversity.
This is Black Opal, a 50/50 lab/shepherd cross that we hope to add to the lines when she is old enough.
Opal is very smart and willing to do, but she has a conflicted mind that seeks its own gratification instead of looking to aid others. This stands in direct contradiction to the American Dirus breed.
Opal is also not as easy to back down from a conflict as our American Dirus dogs. I would describe this as more dominant in nature, although, she doesn't seek to take the lead in relationships. That being said, she will step up if no one else does. She has a certain confidence about her and isn't cautious. This coupled with a quick, overzealous and impulsive nature doesn't lend itself to being mindful of others.
That being said, she is extremely attentive and alert. She watches her people and seeks affection and attention from them, almost compulsively. She wants to receive affection and reassurance all of the time. Needy emotionally.
She is also jealous of other dogs when they receive attention and affection and not her. She has to get the love, too, and would push them out of the way to get what she wants, if she was allowed to, which she is not.
Opal has many features we want in the breed. The following is a list of what we hope to capture in the breed moving forward from this line:
1. intelligence
2. confidence
3. aloof, but on the friendly side
4. willingness to be a part
5. emotional intuition
6. attentive to her owners
7. problem-solver
8. yellow eyes
9. dominant black
10. short tail
11. large genes (not giant, though)
12. solid coloring (no white spotting)
13. double coat
14. no feathering
15. no furnishings
Opal also has many features we do not want in the breed. The following is a list of what we hope to eliminate from her contribution moving forward from this line:
1. high play drive
2. very low pain tolerance
3. hard-headed (knows what to do, but gets overwhelmed with her own desires)
4. stubborn (knows what to do, but doesn't care to comply if self-rewards are present)
5. energetic (quick with long endurance)
6. thin head
7. small feet
8. thin bone structure
9. thin overall build
10. short coat
11. dark undercoat
12. mottled tongue
13. large drop ears
14. vocal
15. jumps
Opal has a small head shape that is narrow. Her ears to sit high on her head, though, and not hanging down from the sides of her head. (The base of her ears, is what I am talking about.)
She has a chiseled jaw line with a flat top to her muzzle instead of a rounded look.
Her rump is rounded and the tail's base doesn't come off the top of the rump, but sits lower than we like. However, her tail isn't sweeping. It could be shorter, but she has the genes to produce shorter, which we will capitalize on.
Her back legs are long and well rounded, which some of our dogs lack.
Opal has a long body and a relatively short neck. These are good qualities. You can see that her front feet come straight down and do not have a tendency to be cow hocked or pigeon toed. This picture doesn't show her rear legs in a straight position for analysis, but she does naturally place her legs under her hips instead of farther back in more of a show stance. Our dogs do this, too. Just something interesting to note.
Opal has bright yellow eyes. This feature is what made me do a double take when I saw her as a puppy. It is unusual for a domesticated dog to have these bright yellow peepers. Obviously, it can be found, but it is much more rare.
You can also see that her head his more narrow with her ears closer together at the base. They do sit high on the head, however, giving me the impression that her offspring will have erect ears when bred.
Look at that beautiful deep, black pigmentation. So nice.